The Technology Hub fair in Milan, dedicated to the professional world of innovative technologies, has come to a close. As was predictable, the event was to all effects monopolized by the 3DPrintHub industry, dedicated completely to 3D printing and rapid prototyping devices.

Over these three days, many 3D printer manufacturers came and went, from well-known ones like Stratasys, 3DZ and DWS, to the Italians Gimax and Wasp.
Also numerous were the production sectors involved. Fantastic artistic creations from the world of design and architecture were offset by new 3D printing concepts with innovative materials.
In a scenario of complete technological innovation, amid well-established 3D-printer manufacturers and outsiders, 3DFinisher played a lead role, with more than 250 individuals and companies interested in the development and performance of the device.
Are you interested? Order now the 3DFinisher!
3DFinisher: the rapid and effective finisher for every 3D printer.
So how did such success come about? How come the 3DFinisher raised media interest and intrigued both makers and companies that use 3D-design techniques?
Surely because it is a truly innovative product, which in this case means a different point of departure, i.e., focus on a specific post-production process.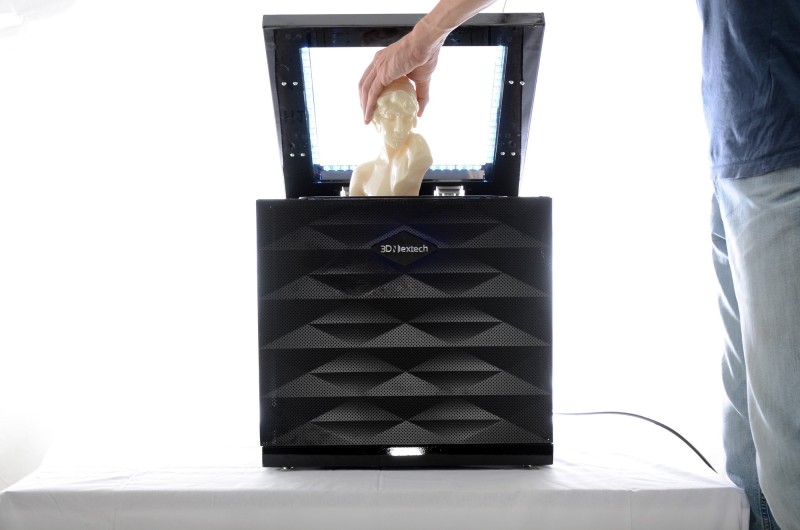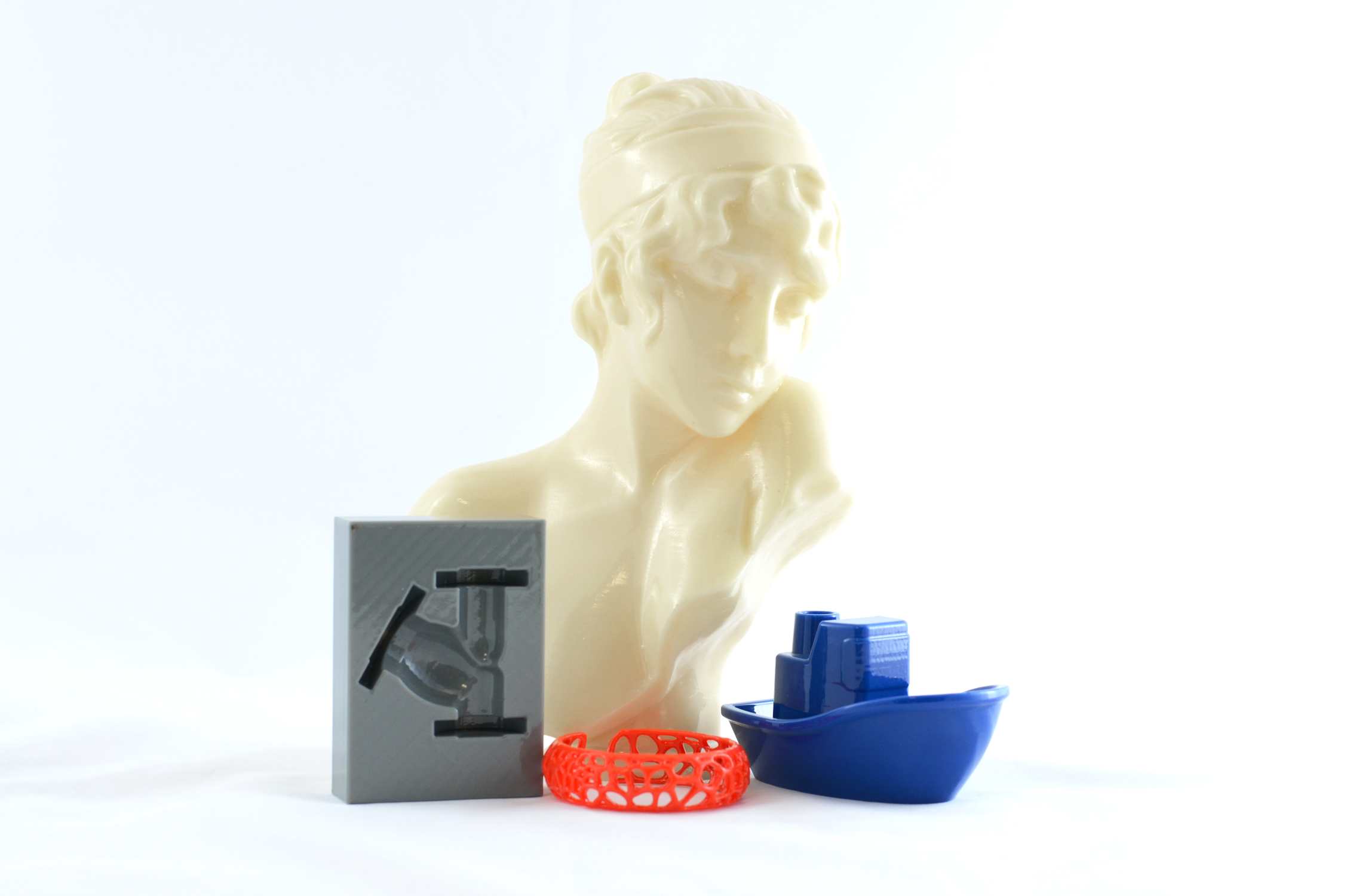 Currently, most 3D-printer manufacturers are focusing their creativity and the efforts of their engineers on the creation of a better 3D printer – fast and with high performance.
There can be no doubt that big strides forward are being made, and in terms of the print definition and precision which some manufacturers have managed to achieve, progress is undeniable. But what really makes us different is our point of departure.
Overcoming the imperfections caused by production and focusing on a specific post-production process, creating a device that can assist any FFF 3D printer.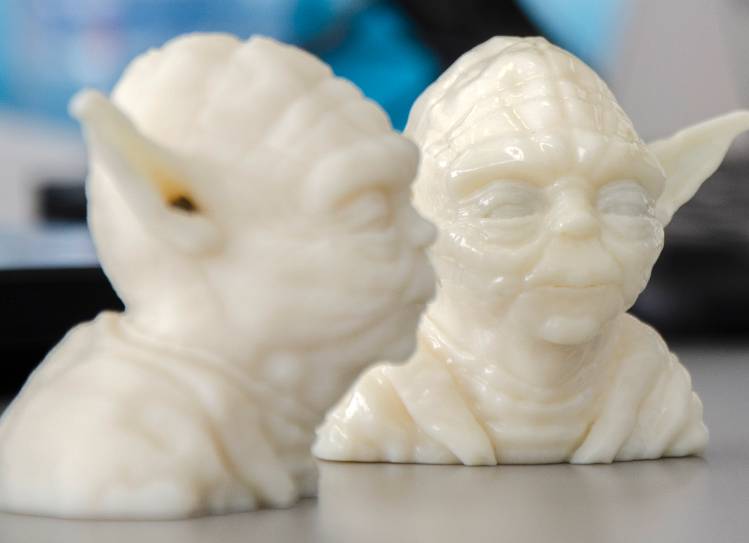 The reason behind the success of 3DFinisher, the tool for the surface finishing of ABS and Cellulose Acetate, is precisely this: its complete compatibility with any 3D printer on the market that uses plastic materials.
This leads to a change in production, to a real 3D printing revolution.

The new concept of 3Dnextech 3D follows two steps:

1. The 3D printer creates the object

2. The 3DFinisher, after a few minutes, eliminates all kinds of problems relating to subsequent processing and post-production, achieving a perfect surface finish.
The revolution of 3D printing with 3DFinisher: subsequent improvements to processing.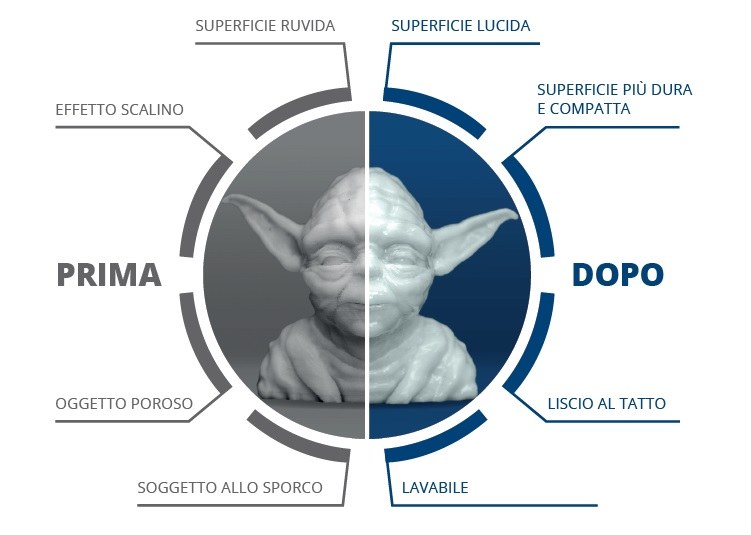 Besides the possibility of working with any 3D printer, the 3DFinisher finds great potential in many other positive factors deriving from processing.
The improvements that derive from working with our product, concern both aesthetics and mechanical engineering.
From an aesthetic point of view, the object made of ABS (or cellulose acetate) becomes waterproof, paintable, smooth to the touch and aesthetically polished.
At the same time, from a functional viewpoint, the object can be washed and disinfected, but improvements also involve mechanical characteristics.
Our tests have shown that 3DFinisher reduces surface roughness by over 90%, making any object in ABS or cellulose acetate printed in 3D practically identical to an object created using injection moulding methods.
The surface hardness is increased by between 6 and 12% and at the same time tensile strength ups by over 7%. The technical characteristics which are significantly improved concern resistance to bending, which is 20% better, and impact resistance which increases by over 60%.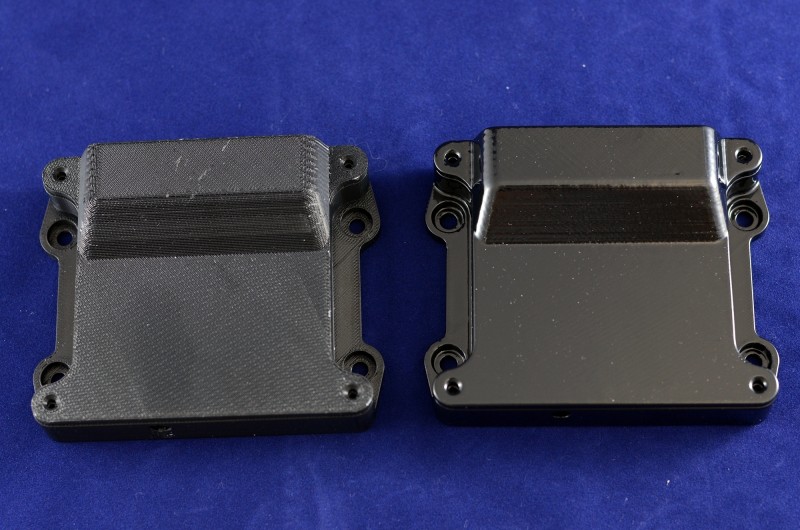 These significant improvements considerably broaden the fields of application of 3D printers and of FFF technology.
The fact is that the world of design and architecture have a lot to look forward to, thanks to unmatched aesthetics. Plenty of positive feedback also from the biomedical, marine and automotive industries.
Currently our team is engaged in developing and testing the product.
Interested in 3DFinisher?
Would you like to be part of 3DFinisher's Beta Tester Program? Contact us and specify you want to be included in the test phase. Convince our team to develop a partnership with you!

Are you a retailer interested in 3DFinisher? Contact us and one of our sales representatives will review your request!